Our Partners For BIW 2022
Hover over images to find out more about our partners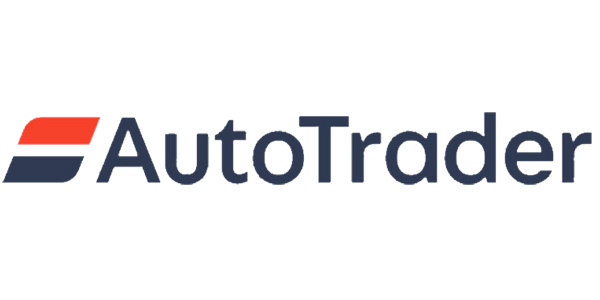 Auto Trader UK
Auto Trader Group plc is the UK's largest digital automotive marketplace.
Auto Trader has over 90% prompted brand awareness with consumers, and attracts over 49 million cross platform visits each month. The audience is not only large but highly engaged with a 76% share of minutes spent across automotive classified sites.
The marketplace also hosts the largest pool of vehicle sellers (listing more than 450,000 cars each day). Over 80% of UK automotive retailers advertise on autotrader.co.uk.
Our Sponsors for BIW 2022
Hover over images to find out more about our sponsors
Mahogany Inclusion Partners
Mahogany Inclusion Partners is a boutique diversity and inclusion consultancy offering strategic, business fit inclusion solutions for organisations at all stages of their inclusion and anti-racism journey.
They provide clarity and compassionate challenge; partnering with their clients to empower them with the capabilities to create inclusive cultures where everyone can thrive.
Their services range from facilitating Board workshops, developing transformational strategies, to delivering audits, executive inclusion coaching and designing engaging inclusion educational programmes.
Our Supporters for BIW 2022
Hover over images to find out more about our supporters
Inclusive Employers
Established in 2011, Inclusive Employers are experts on workplace inclusion.
We are the first and leading membership organisation for employers who are committed to prioritising inclusion and creating truly inclusive workplaces. In inclusive workplaces all employees are valued and contribute towards the success of their organisation.
Be part of something amazing, support Black Inclusion Week
Black Inclusion Week is bought to you by a small group of volunteers. The organisations who support us help us with the many aspects of planning the week, designs, website maintenance, video conferencing platforms… the list is endless. We would love to invite more organisations to support Black Inclusion Week and ensure that we can continue to come Together For A Better Tomorrow.
WHETHER AS A PARTNER, SPONSOR OR SUPPORTER, THIS IS A GREAT OPPORTUNITY FOR YOUR ORGANISATION
Together we will make a better tomorrow - #BIW2022